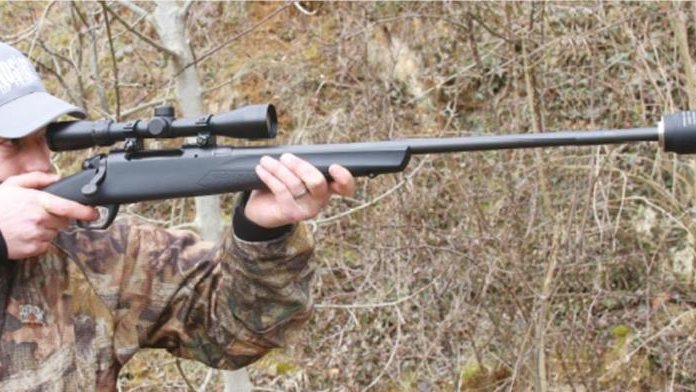 Remington 783 Review: An In-Depth Look
In the outdoors industry, there are few brands as recognizable as Remington Arms. Since the 1800s, Remington has offered some of the highest-quality rifles, shotguns, and apparel in the outdoors industry and for military personnel. In this article, we will offer a Remington 783 review considering the features of the gun, products specs, pros and cons, ease of use, functionality, design quality, and warranty. To provide some perspective for our Remington 783 review, we have also looked into some other leading rifles on the market. Each of these firearms represents a different option for hunters and fills a specific niche. With so many high-quality hunting guns on the market, however, it's hard to decide which are worth a look. To help you decide in your rifle hunt, we have also provided an overall rating at the conclusion of our Remington 783 review.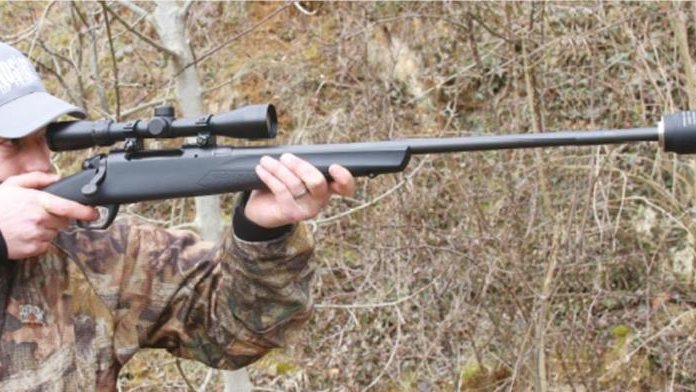 What Is the Remington 783?
Remington's 783 rifle is a value-priced hunting gun designed for small- and large-game hunters of all stripes. This gun shares DNA with Remington's beloved 700 series rifles which have become some of the most iconic hunting rifles of all time. What sets these guns apart, however, is their affordable price. The different options in our Remington 783 review sell for under $500 with a factory-installed scope. Coming in a range of calibers from .223 on the small size up through .30-06 on the large size, the guns in our Remington 783 review offer something for everyone. Whether you are planning to hunt cottontail rabbits and coyotes with a .223, chase whitetails and mule deer with a .270, or move into the large game like bears, moose, and elk with a .30-06, this rifle could be a good option for your needs.
Product Specs
Though Remington is known for producing premium grade rifles and shotguns, the 783 is not their first foray into value-priced hunting guns based on the 700 platform. In recent years, they released the 710 which was a comparable rifle to the 783 but has some significant critiques. The 710 had a different bolt and action platform from the 700 and some hunters and reviewers felt the action was clunky and unreliable. After a costly recall on the 710, Remington pulled the model leaving a void in the value-priced package rifle niche. The 783 has now refilled that void with some serious upgrades.
Nitty Gritty
The heart and soul of the Remington 783 is its bolt action and the 3-9×40 factory-mounted scope. The action works similarly to their classic 700, with the key difference being that this gun has a dropdown-style stainless steel magazine. Though the premium-grade Remington 700 will boast tighter groups at a long distance because of its simplified and streamlined action, the 783 will provide solid accuracy for a low price. The new magazine represents a significant upgrade from the 710 which had a polymer magazine. The included scope has a classic crosshair reticle appropriate for various forms of hunting. This is a standard duplex-style reticle and does not offer bullet-drop compensation marks or clickable turrets for minute-of-accuracy calculations in the field. This could be a serious drawback for Western hunters planning to shoot out over 300 yards, but for closer range, this rifle and scope could be a great out-of-the-box option that will dial in tight after zeroing and a few boxes of break-in rounds.
High-Value/Low-Cost Features
In addition to the stainless steel removable magazine, Remington has added some impressive premium-grade features to the 783. The most significant of these features is their CrossFire adjustable trigger system. This is a variable pull-weight system that is factory set at 3.5 pounds but can be tensioned to five pounds. It's a multi-stage trigger that will not only ensure greater accuracy with the shot but also prevent accidental trigger depressions.
The barrel and forestock on the options in our Remington 783 review also punch significantly above their class for a rifle of this price. The barrel itself is precision button rifled and made from carbon steel for exceptional accuracy and low break-in. Remington has used the same proprietary construction methods for this barrel that they use on 700 models, so you'll know that you are getting superb consistency with other guns in their line.
This super-strong and accurate barrel is set in a pillar-bedded stock and completely free floated. Most avid hunters and shooters know that any contact between the rifle and forestock can decrease accuracy, especially at long range. This completely floated barrel and stock combination will provide impressive accuracy without the need to shoot hundreds of rounds down range.
A finishing touch on this rifle is a SuperCell recoil reducing foam pad on the shoulder stock. With managed recoil cartridge loads, the guns in our Remington 783 review are unlikely to have much wallop, especially in the smaller calibers, but the SuperCell pad will be a welcome addition to those that burn a lot of brass throughout a year.
Caliber Options
Remington has just about every base with the caliber options for their 783 rifles. Their offerings for this firearm include:
.308 Winchester
.22-250 Remington
.223 Remington
.30-06 Springfield
.243 Winchester
7mm Remington Magnum
.270 Winchester
Is It for You?
The options in our Remington 783 review are an excellent value option and could work well for an experienced hunter who wants a good deal on a package in a new caliber. It could also serve as a great first gun for a teen moving into their big-game hunting career. While the guns in our Remington 783 review may not be the top choice for expert hunters carrying highly coveted Western game tags, it could be a versatile and reliable choice to last a whitetail hunter an entire lifetime.
Pricing
Remington firearms come in a wide range of prices and can fluctuate depending on the type of firearm, action, caliber, fit and finish, features, and optional add-ons like scopes and red dot sights.
How It Compares
We picked a few similar products available on the market to see how they compare: the Remington 700, the Savage Arms 11/111 Trophy Hunter, and the Tikka T3 Superlite.
Remington 783
Ease of Use: 4/5 Stars
This gun has a simple and user-friendly design that will be intuitive for hunters and shooters familiar with Remington's 700 platform.
Functionality: 5/5 Stars
Remington's 783 is a highly functional gun that will appeal to no-nonsense big- and small-game hunters.
Design Quality: 4/5 Stars
The designers of this gun made serious upgrades from their 710 that should prevent action hangups and jams.
Warranty: 5/5 Stars
Remington is one of the few firearms manufacturers today that offers a traditional warranty. Though most reputable arms builders stand behind their work and offer full repair services, Remington goes a step further and offers a true lifetime warranty against any manufacturing defects.
Pros
Excellent value for the price
Scope included
Carbon-steel barrel and floated stock
CrossFire adjustable trigger system
Steel magazine
Cons
All synthetic stock has less mass and will decrease long-range accuracy
Removable magazine design is inherently delicate
No bullet drop or MOA features on the scope
Remington 700
The Remington 700 is one of the most beloved hunting and sporting firearms in American history, and their newest addition to the lineup will fit right in. Remington's ADL Varmint Bolt-Action edition 700 has the same smooth and consistent bolt and receiver that made Remington famous with the addition of a souped-up varmint-style stock. It's all synthetic and highly vented to drop not only weight but also improve barrel temperature consistency. The beavertail shape on the stock will give improved grip over previous model 700s with synthetic stocks.
The trigger system on the 700 is a cut above that on the 783 and features Remington's top-tier X-Mark Pro trigger. This is a similar adjustable trigger to that found on the 783 with multiple pull weights but adds greater sensitivity and durability. Another upgrade on the 700 ADL Varmint is a cylindrical receiver and blind box magazine to provide optimal reloading with minimal effort and jamming. The designers also offered a full range of caliber options on this rifle but have swapped the .30-06 for a 6.5mm Creedmore.
The Remington 700 ADL Varmint could be an excellent gun choice for an experienced hunter seeking the consistency and quality of a Remington 700 but some modern features and design qualities. Though no scope is included this could also be a great choice for a new hunter or shooter who is willing to spend a bit more money for a versatile gun with historic roots.
Ease of Use: 5/5 Stars
The Remington 700 is renowned for its simple and consistent performance.
Functionality: 5/5 Stars
Whether you're small-game hunting or branching into competitions, this rifle is worth a look.
Design Quality: 5/5 Stars
The ADL Varmint is a chip off of Remington's old block but adds a stylish and high-performance new stock.
Warranty: 5/5 Stars
This gun is also backed by Remington's limited lifetime warranty.
Pros
Light and high-grade stock
Seamless receiver junction with the stock
Heavy-contour barrel for added mass
Superior action cycling and simple magazine
Cons
No scope combo packages
Not available in a .30-06 or 300 Win Mag
Savage Arms 11/111 Trophy Hunter
Savage Arms adds another superb value combo package to our Remington 783 review with their 11/111 Trophy Hunter rifle. This gun comes packaged with a premium grade Nikon scope that is boresighted in-house by Savage's expert staff. The scope features a bullet drop compensating (BDC) reticle and has 3-9 magnification variance with a 40mm optical view. The guts of this rifle share many similarities with the options in our Remington 783 review including an adjustable trigger, matte synthetic stock, and a high-carbon blued barrel.
Savage added a premium adjustable trigger on this gun in the form of the AccuTrigger system. The AccuTrigger has become a go-to throughout the industry, and similar proprietary trigger systems have since appeared from the likes of Mossberg, Browning, and Remington. The detachable box magazine and smooth receiver on this gun more closely resemble the Remington 700, but may also appeal to those with the 783 in mind.
This gun could be an excellent option for an experienced hunter looking to move into a different caliber, a first-time bolt action user, or a new hunter who wants a quality firearm that could potentially serve them throughout their entire hunting career.
Ease of Use: 5/5 Stars
Like the guns in our Remington 783 review and the 700, this is a simple and easy-to-use rifle.
Functionality: 3/5 Stars
This rifle offers an excellent performance but is only available in .223 and .243 calibers.
Design Quality: 5/5 Stars
Savage has built on some tried-and-true designs for this gun and gone a step further with their AccuTrigger.
Warranty: 3/5 Stars
Savage adheres to industry standards for firearms. Though they don't offer a traditional warranty, they stand behind their products and offer repairs and maintenance on any products damaged due to faulty materials or workmanship.
Pros
Excellent, quality scope included
Ready to shoot out of the box
Premium grade materials and design
Highly responsive AccuTrigger
Cons
Only smaller caliber options available through Cabela's
Tikka T3 Superlite
Tikka has gained a well-earned reputation as one of the most innovative performance rifle makers of the last few decades, and their T3 Superlite follows suit. This is an impressive bolt action rifle with high-end features for the hunter and range shooter who are willing to spend a bit more money for elite-level durability and performance. All of the metals on the T3 Superlite are premium-grade Sake stainless steel including the action and the barrel.
To add rigidity and strength, the designers reinforced the stock on this gun with fiberglass copolymer. It's a highly accurate rifle available in a range of calibers that is virtually impervious to bad weather. Tikka is so confident in the accuracy of this rifle that they guarantee it will shoot one-inch groups or smaller at 100 yards. Though it has a less traditional look than the Remington 700, this firearm could be handed down to many generations of hunters with only the simplest of routine maintenance.
Ease of Use: 5/5 Stars
With all stainless steel metal, this gun won't require much extra cleaning to perform well.
Functionality: 5/5 Stars
The Tikka T3 Superlite will perform accurately in the field or on the range.
Design Quality: 5/5 Stars
This gun is not only guaranteed for accuracy but also looks stylish.
Warranty: 3/5 Stars
Like Savage, Tikka does not have a traditional warranty but has a superb reputation for service and maintenance requests.
Pros
All stainless steel metals for superb durability
Fiberglass copolymer stock reinforcement for better strength and rigidity
Lightweight at just over 6 pounds
Guaranteed to shoot 1″ groups at 100 yards
Cons
More expensive than some competing guns
Potentially more performance than some hunters will need
The modern look may not appeal to traditionalists
Remington 783 Review Conclusion
The Remington name has moved beyond the outdoor space and transcended into the upper tier of American heritage brands. Like Redwing footwear, Levi's jeans, and Hershey's chocolate, Remington has a name that is synonymous with another era of American manufacturing. With their 783 bolt action rifle, Remington has upheld their reputation and once again brought an innovative and high-performance product to the firearms marketplace.
Despite Remington's recent financial woes, the brand seems renewed and more committed than ever to offering quality products. This gun, with a good quality scope and classic 700-style action, is no exception. Adding an AccuShot-inspire trigger and floated barrel has taken this value-priced gun out of the realm of teenage whitetail hunters and made it a viable choice for big-game enthusiasts across North America.
Whether you're looking for a new range rifle, picking up the first gun for a new hunter, or taking your first step in bolt action guns, we think the options in our Remington 783 review are hard to beat in its price bracket. We give the Remington 783 an overall rating of five out of five stars.
Check out our website for more in-depth reviews of all the hunting gear you need!